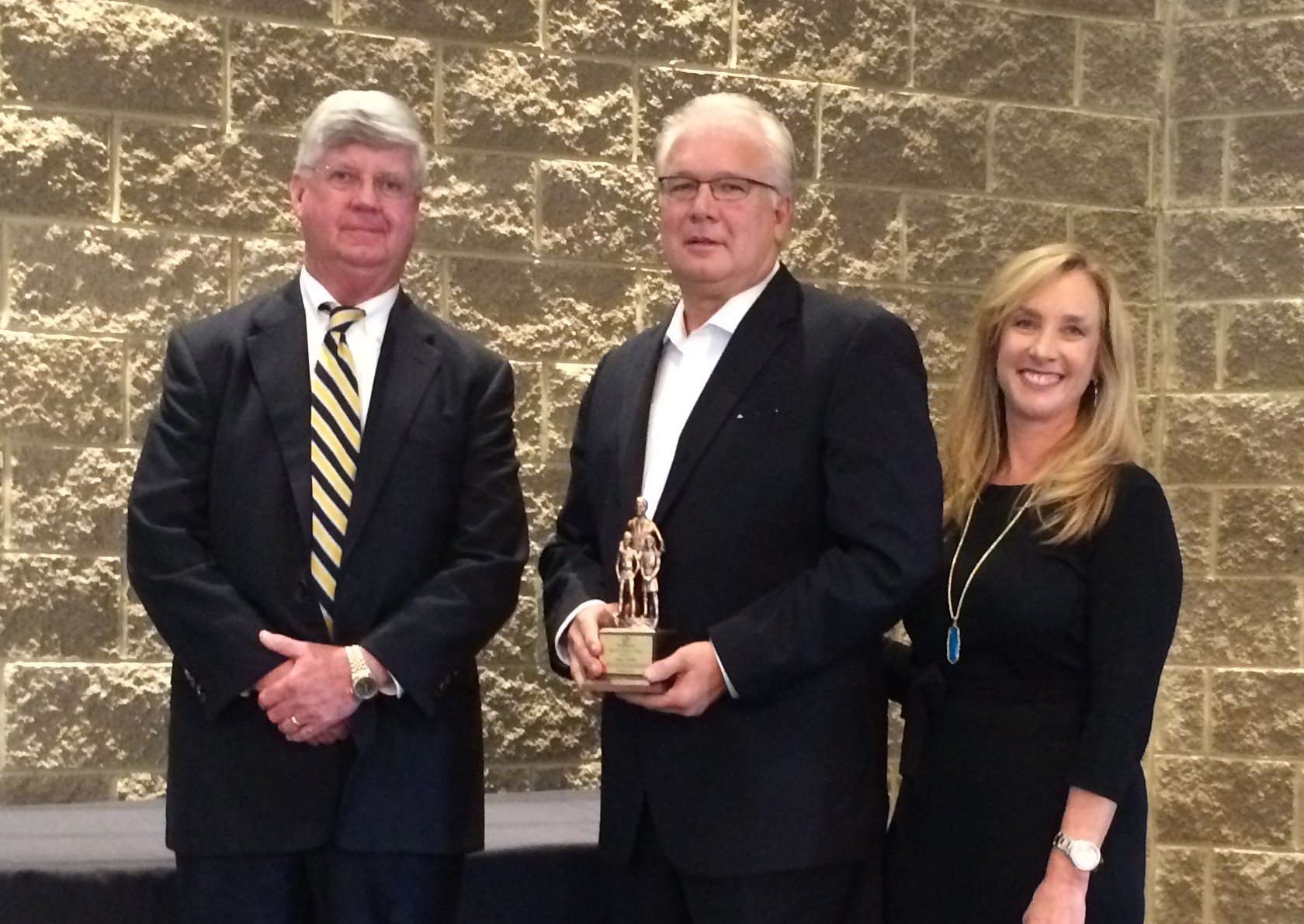 Knoxville, TN – Boys & Girls Clubs of the Tennessee Valley (BGCTNV) presented Tony Hollin, Chairman and CEO of Edfinancial Services, with the Man & Youth Award at its Annual Meeting this month. Tony is an alumnus of the Boys & Girls Clubs of Valdosta, Georgia and has served on the corporate board of directors for BGCTNV for ten years.
The Man & Youth Award is a long-standing tradition that has been used to recognize those who contribute most to the mission of the Boys & Girls Clubs and who are an integral part of the organizations they support. It is one of the highest honors awarded by Boys & Girls Clubs of America. Hollin also received this honor in 2011.
As co-chair for the Our Kids, Our Future campaign, Hollin helped raise $14 million to build a new facility at the Caswell Avenue site that will help BGCTNV served more kids. He supports Boys & Girls Clubs in many ways both personally and through his company. Most recently, he made a $150,000 donation directly to BGCTNV to support teen programming at the new Northwest Middle School Boys & Girls Club. Each year, under Hollin's leadership, Edfinancial supports a number of fundraising events throughout the year through sponsorships and volunteerism. The company's employees are heavily involved in the Angel Tree Christmas gift program for Club members and the Boys & Girls Clubs of the Tennessee Valley Duck Race.
"We are honored to have had Tony's leadership and dedication over the last 10 years," said Lisa Hurst, BGCTNV President & CEO. "Tony is invested in the development of our young people, and cares about the work that we do here. He is large part of what makes it all possible."
Hollin will give up his position as a corporate board member in January and will serve on the Board of Trustees.