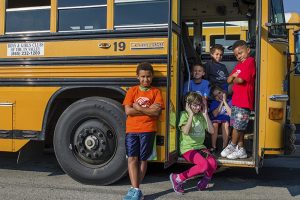 Boys & Girls Clubs provides transportation from over 70 schools to the Clubs each day. To see a list of schools, click here.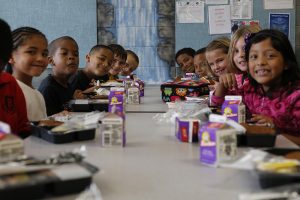 In 2014, Clubs provided 579,275 hot meals & snacks to Club members.
Richard L. Bean Detention Center
Boys & Girls Clubs established the RLB Center in 2004 to provide programs in anger management, drug and alcohol prevention, character and leadership development, career development, and parenting skills.
On a daily basis, staff work with youth who have been charged with theft, drugs, weapons, robbery, vandalism, assault, violation of parole, and truancy.
Focus on Teens
Today's teens face tough challenges, yet many are leaving right at the moment they need our support and guidance the most. It is our challenge to engage teens so that they keep coming to the Club to participate in teen programs that will help them to be successful in life. Specialized teen programming includes:
Academic Enrichment
Graduation Preparation
Job & Career Readiness
College Preparation
Workforce Development
Leadership Development
In 2014, we had 2,970 registered TEEN members, and the number continues to grow. We opened two school-based Clubs in middle schools this year!
TRiO Educational Talent Search
Talent Search is a program funded through the US Department of Education which provides supportive services to low income and potential first generation college students. Our goal is to identify students in grades 6-12 and assist them with completing high school and attending the college of their choice. For more information about Talent Search contact Dr. Polly Johnson, Talent Search Director at pjohnson@bgctnv.org.